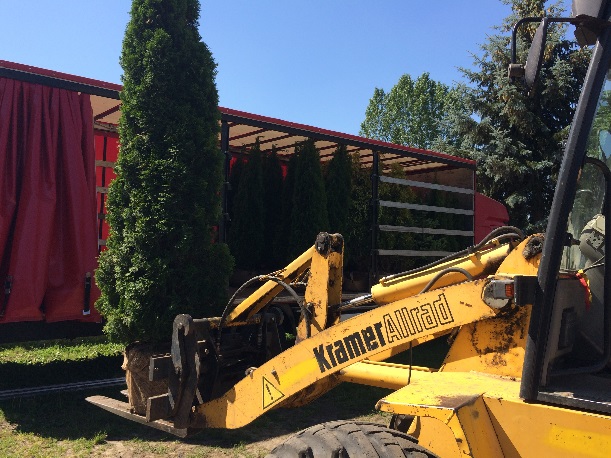 Europlant specialises in production of the large planting material (1-6 m).
The assortment is nursed from early stages with unique root system enabling 99% adaptation of the trees and shrubs.
The plants have a large 'ball' of roots wrapped in a special bale which for selected specimen plants is reticulated for extra protection of root systems.
This special non-woven fabric is made of natural components that degrades in the soil in 3-4 weeks depending on the soil moisture and fertilises the plant at the same time. Most of the large trees and shrubs are packed and transported horizontally. For larger purchases we can arrange transport.