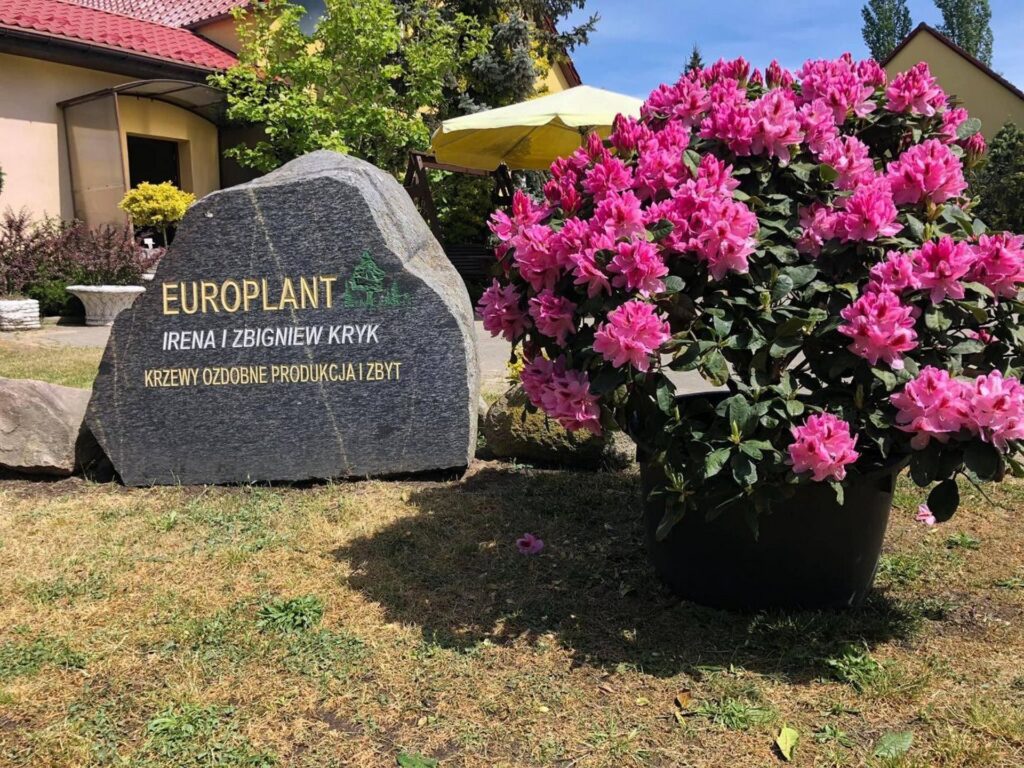 Europlant is a family owned nursery and for the last 30 years has been the leading producer of large forms of ornamental trees and shrubs (1-6m) in western Poland. Our nursery covers over 150 ha of land. Active production of the higest quality assortment by Kryk family resulted in extended offer each year. We now offer over 2000 specimen plants, varieties and forms grown in a field, with a ball of soil and in containers. Our plants are subject to passporting. 
We offer wholesale and retail all over Poland and in other European countries. We supply landscape contractors, garden centers, and other nurseries as well as individual customers.
Our plants have been recognised at numerous garden exhibitions and garden fairs. We believe the quality is the most important and warrants our products.
We provide the best quality specimen at affordable prices.
We hope our clients will value our professionalism in nursery production that will enable us to built mutual loyalty and friendship.
In our nursery we have a large area allocated where we exhibit and provide advice on select specimens.
Our experts offer professional support and advice during design and arrangement of home landscapes.
We offer free initial individual consultations to each customer.
We look forward to seeing you in our nursery and future collaboration.
Opening hours:
Monday – Friday 8:00 am – 4:00 pm
Saturday – Closed
Sunday – Closed